Are you ready to turn your home into a cocktail bar? Good, because you don't even need to leave the house to make these top 5 cocktails in the UK.
Grab your shaker and get ready to impress your friends with these delicious drinks made from Rusty Nail Spirits. Whether you're looking for something light and refreshing, or something a bit more daring, we've got you covered.
From the classic Gin and Tonic to more exotic concoctions such as Pina Coladas, Rusty Nail Spirits is sure to provide the perfect ingredients for any type of cocktail-making session. Get ready to whip up some unbelievable drinks without having to leave the comfort of your own home!
In this post, we'll cover the top 5 cocktails in the UK, their recipes and what makes them so special, so grab a glass and let's get shaking!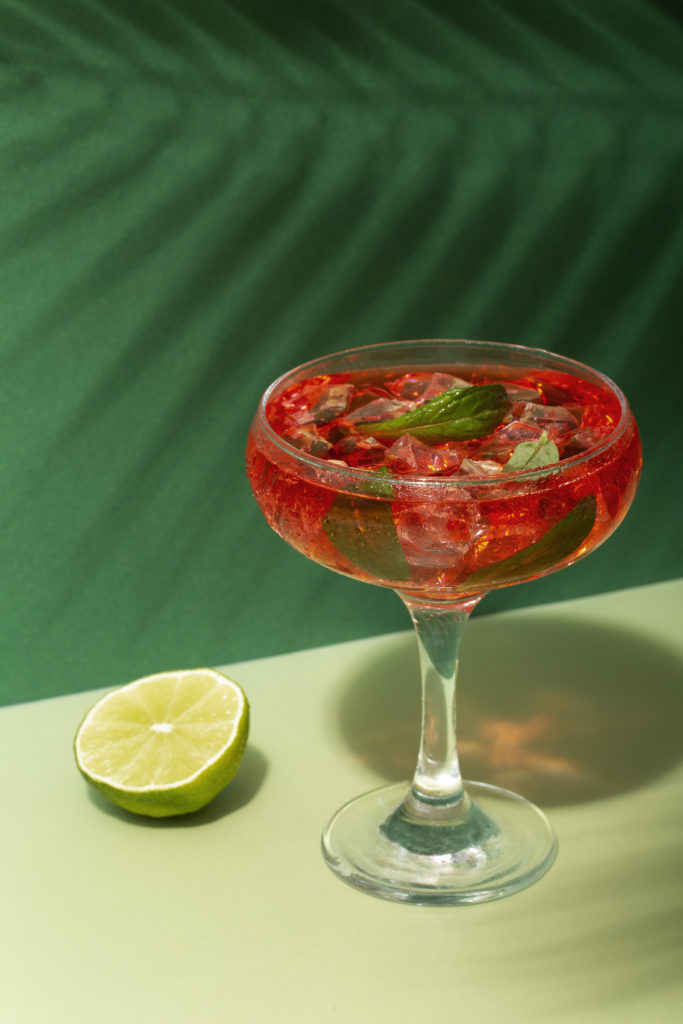 Cosmopolitan: It's Time to Get Cosmo-Nized
Are you looking for a way to get cosmo-nized? No, we're not talking about getting your magazine subscription renewed – let's chat cocktails. Whether you prefer a sweet treat or an easy-going sipper, the Cosmopolitan isn't just eye candy, it packs a flavourful punch.
This tart and tangy classic is sure to be loved by many. Start with vodka, add a splash of orange liqueur and cranberry juice for flavour, then finish with a twist of lime for an extra zing. Here's how to make this top UK cocktail:
40ml Vodka (We recommend Aval Dor Potato Vodka)
20ml Orange Liqueur (We recommend Gabriel Boudier Triple Sec)
50ml Cranberry Juice
Lime Wedge and mint leaves for Garnish
Mix all ingredients together in a shaker full of ice, then strain into a chilled martini glass. Finally, garnish with a lime wedge and enjoy responsibly!
---
Old Fashioned: Classic and Timeless
Ah, the Old Fashioned, always in fashion and always a crowd favourite. It's the king of all cocktails and has been around for centuries. This classic beverage will never steer you wrong, no matter how much of it you pour down the hatch. Plus, what's not to love about its combination of whiskey, Angostura bitters and sugar?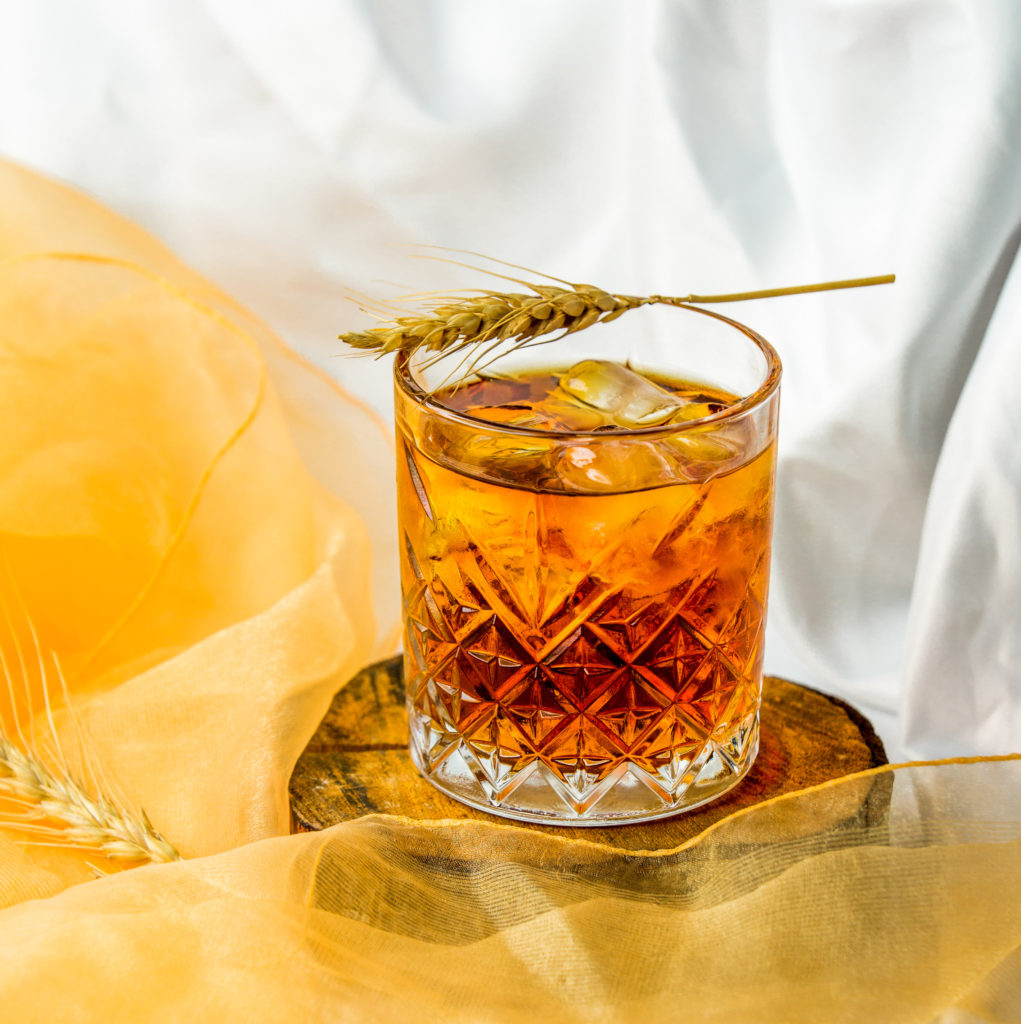 To give your Old Fashioned a British twist, just switch out bourbon whiskey for gin or Scotch (We recommend Arran 10 Year Old). For a sweeter taste, add a hint of orange zest or switch out Angostura bitters for a few shakes of chocolate bitters. However you mix it together, you can't go wrong with an Old Fashioned as your first cocktail of the night.
If that's not enough to get your taste buds dancing, then chug one back and remember: a night without an Old Fashioned is like a day without sunshine, or like three days without rain in England, which actually happens quite often.
---
Margarita: Refreshingly Sweet-Sour Taste in a Glass
Is there a more iconic cocktail? With its refreshingly sweet-sour taste in a glass, the Margarita has become a mainstay amongst cocktail aficionados everywhere.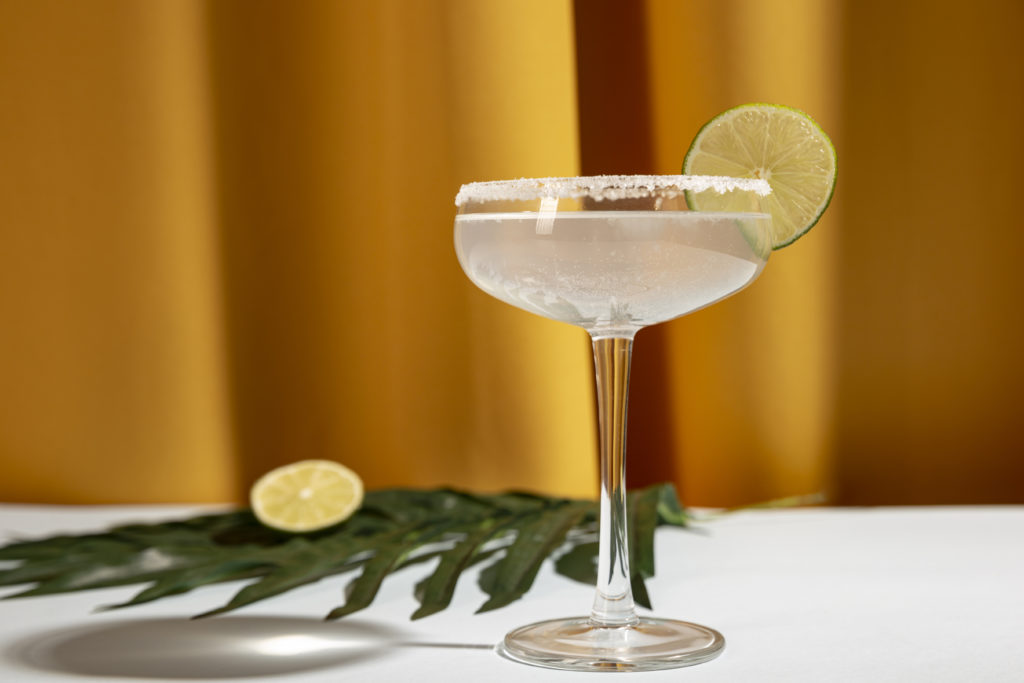 This crowd-pleasing classic is simple to make: all you need is tequila, triple sec, and lime juice. But if you really want to do it justice, we suggest our own twist, try using one of ourpremium tequilas and add some orange juice and agave syrup for an extra kick.
And don't forget to serve it in a salt-rimmed glass; otherwise it won't quite feel authentic. Here's the recipe:
40ml Tequila (We recommend Batanga Tequila Blanco)
25ml Triple sec (We recommend Gabriel Boudier Triple Sec)
15ml lime juice
40ml orange juice
1 tsp agave syrup
Salt for rimming glass (optional)
Shake all ingredients together with ice and strain into a salt-rimmed glass over ice cubes. Garnish with a lime wedge and enjoy!
---
Mojito: Cool and Refreshing, for Any Time of the Day
Mojitos. Everyone's favourite Cuban classic. Refreshing, sweet, and tart, with a hint of lime, this highball drink is the perfect companion for afternoon get-togethers or a cosy date night. And it's one of the top 5 cocktails in the UK.
To whip up a classic Mojito, you'll need just three ingredients: some good white rum (we recommend Two Drifters White Rum), sparkling water and lime wedges. Once you've got that sorted, all you have to do is muddle the lime slices at the bottom of your glass to release its aromatic oils, add a teaspoon of sugar and give it all a good stir.
Add a generous helping of ice cubes and pour in your rum and sparkling water until your glass is full. Et Voila! The perfect refreshing Mojito that's ready to be enjoyed by all. To go the extra mile (and turn heads), garnish it with a lime wedge or mint leaves.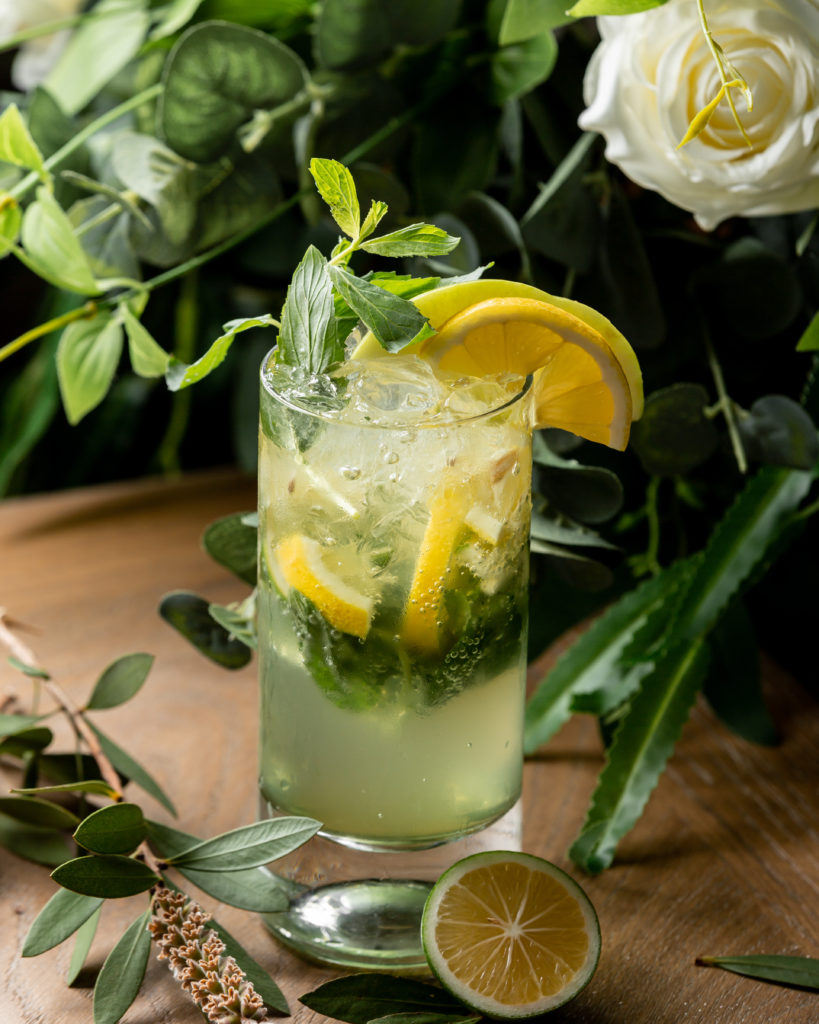 ---
Daiquiri: A Sweet-Sour Twist
Nothing says "I'm on holiday" like a classic daiquiri. This sweet and sour twist on a cocktail has made its way to the top 5 cocktails in the UK, and with good reason. It's a concoction that always turns heads, and here's why:
The daiquiri mixes two different types of spirits, lime juice and simple syrup, to create one seriously delicious drink. To make it properly, you'll need some Premium White Rum, after all, a great drink starts with great ingredients.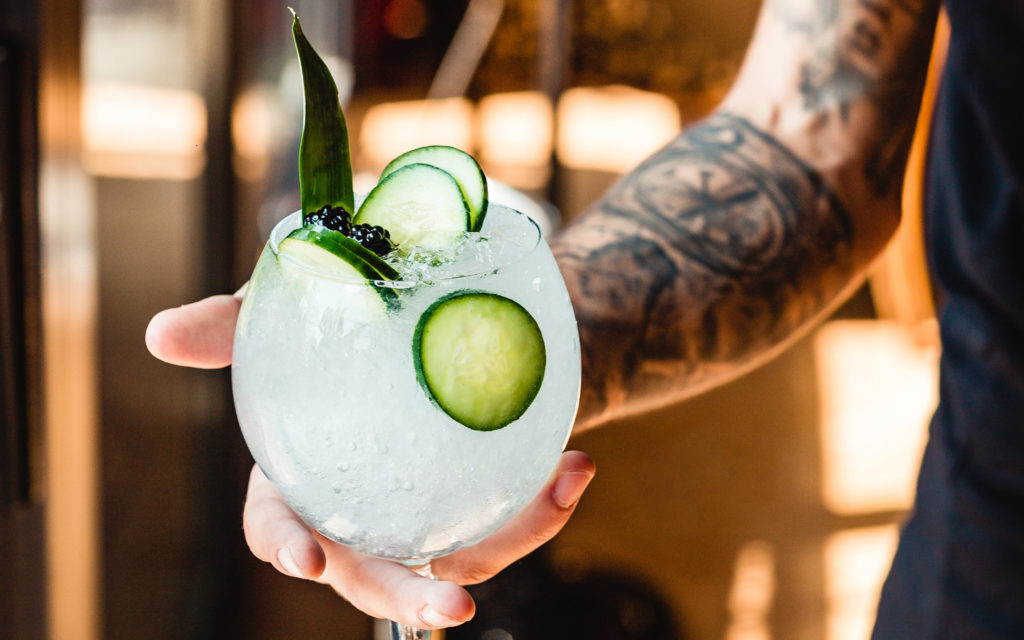 Mix yourself up a daiquiri and enjoy the dance between sweet and sour right in your own home. Here's how:
Measure 40ml of Premium White Rum into a shaker (We recommend Morvenna White Rum)
Add 25ml of freshly squeezed lime juice
Add 1 tsp of simple syrup (you can make this at home using equal parts sugar and water)
Shake vigorously with ice for 10 seconds
Strain into your favourite glass
Serve with lots of ice, garnish with lime wheel or wedge
Try shaking up one of these amazing drinks for your next party – it's sure to be a hit!
---
Crafting Your Cocktails With Rusty Nail Spirits
Ready to give the top 5 cocktails in the UK a go? With Rusty Nail Spirits, you can craft them with ease, using the quintessential ingredients and your favourite spirit. After all, what's a cocktail without a good spirit?
Take it from us: crafting your cocktail isn't as intimidating as it sounds. To get you started, here are some of our tips for a smooth sailing session:
Choose your spirit wisely. Our selection of craft spirits ranges from fruity to spicy, meaning you can experiment with different flavour profiles each time and hit that spot every time.
Find recipes for each cocktail and measure out your ingredients accurately, a half teaspoon too much is all it takes to throw off the entire drink. Follow directions carefully and get ready for deliciousness!
Get creative by muddling or spicing up your drinks with herbs or fruits, just make sure they pair well together before adding them in!
Shake instead of stir, it's cooler and more fun!
When serving, select gorgeous glasses that will impress everyone at the table and complement each drink perfectly. When in doubt, opt for classic martini glasses!
Ready to give these recipes a try? Don't forget to stock up on our premium spirits, they're crafty enough to help you create these classic cocktails!
Conclusion
So, there you have it, the top 5 cocktails in the UK that will tantalize your taste buds and get you ready to shake and stir up a storm in the kitchen. Whether you're looking to impress your friends at a dinner party or just fancy treating yourself after a long day, there's something here for everyone. Enjoy! (Just remember to drink responsibly).
---
Shake & Stir: The Top 5 Cocktails In The UK
Written by a Rusty Nailer
18 April 2023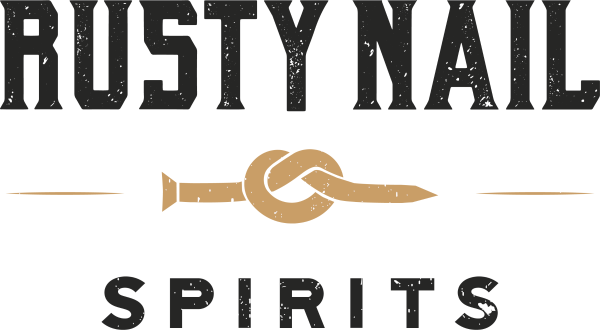 Follow us
---
Share this blog
---
Back to News & Blog
---
Attributes
Shaker Image by Freepik
Cosmo Image by Freepik
Margarita Image by Freepik
Old Fashioned image by azerbaijan_stockers on Freepik
Daiquiri image Image by KamranAydinov on Freepik
Mojito image by IKamranAydinov on Freepik