Skylark Distillery
As the sun-kissed month of July unfolds, we embark on a spirited journey to Lostwithiel, Cornwall, where Skylark Distillery and its visionary owner, Alex Palmer-Samborne, take centre stage. Nestled amidst the enchanting landscapes of this ancient town, Skylark Distillery is the proud home of Lantic Gin, renowned for its exceptional craftsmanship and captivating flavours. Join us as we delve into the story behind this spirited haven and raise a glass to Rusty Nail Spirit's producer of the month!
.
Origins of Skylark Distillery:
Skylark Distillery, named after the beautiful songbird that graces Cornwall's skies, came to life in 2017. Alex's vision was to create exceptional, handcrafted spirits that reflect the essence of Cornwall's land and sea. Located in Lostwithiel, a town steeped in history and charm, Skylark Distillery stands as a testament to Alex's determination and unwavering commitment to his craft.
A Spirited Pioneer: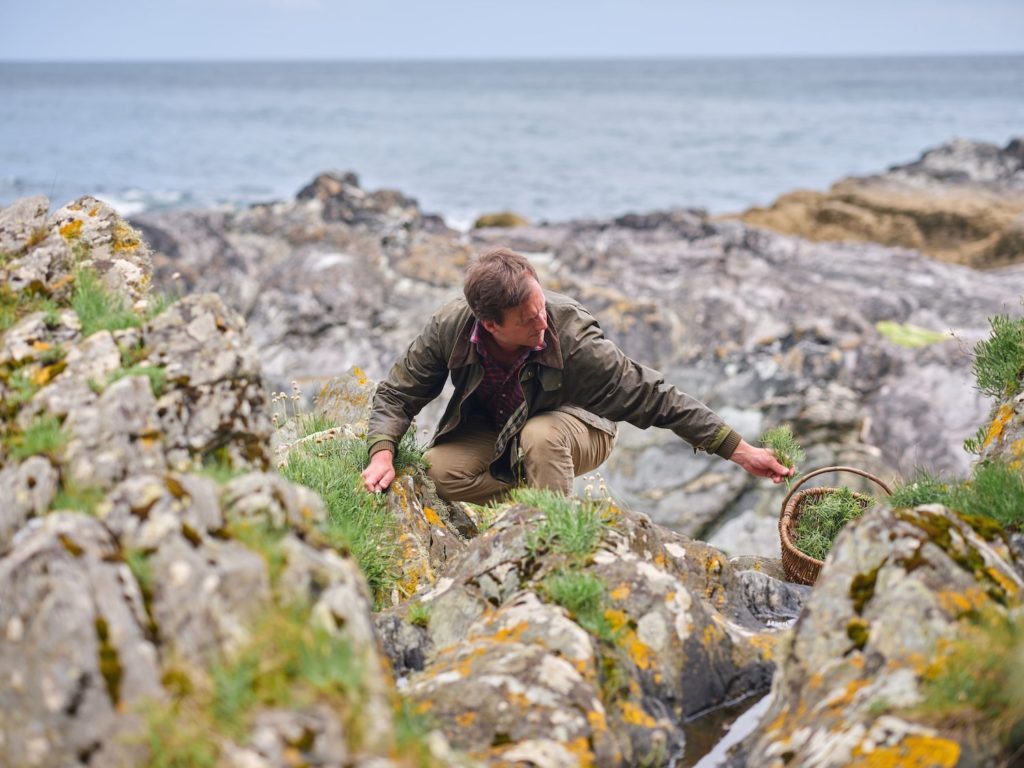 Every great distillery has an even greater story, and Skylark Distillery is no exception. At its helm stands Alex Palmer-Samborne, a spirited pioneer with an unyielding passion for distilling. Alex's journey into the world of spirits began as a keen observer and a relentless explorer of flavours. Inspired by the rich distilling heritage of his native Cornwall, he set out to create something truly extraordinary.
Distillation Methods:
The distillation process they employ is the conventional one-shot method, where a combination of juniper and various botanicals is soaked in premium English grain spirit. The spirit's potency is diluted using Cornish spring water of exceptional quality.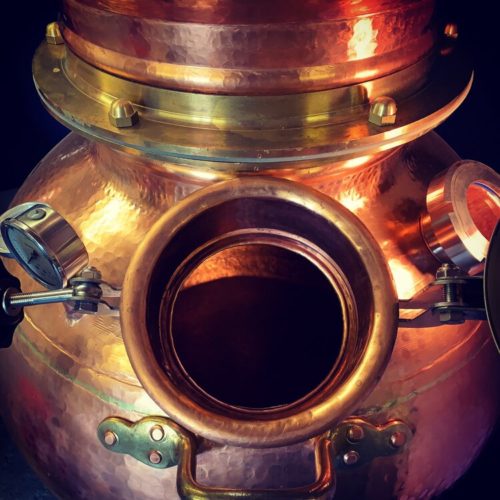 Afterward, they carefully prepare their 150 and 200-liter copper pot stills named 'Virginia' and 'Margaret,' warming them up before letting the base botanicals steep overnight. This process allows the flavours to be released and infused into the mixture. The following morning, they introduce the delicate floral botanicals, which are locally foraged, and gradually apply heat to the stills.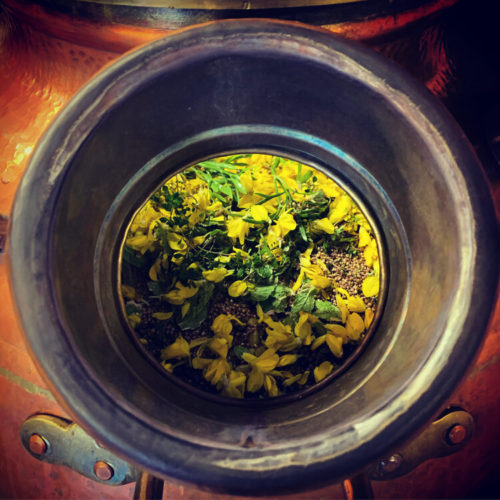 Next, they gently heat their copper pot stills and allow the foundational botanicals to infuse overnight, facilitating the extraction of essential oils that contribute to the distinct flavours of Lantic Gin.
The following morning, they introduce the fragile floral botanicals sourced from the local surroundings, carefully heating Virginia.
After collecting the essential 'hearts' of the gin distillate and discarding the undesired 'tails' that contain oils and heavier substances, the distillers focus on preserving the valuable gin. This careful selection process ensures a distillate abundant in flavors and aromas. To reach the desired bottling strength, they dilute the distillate with pure Cornish spring water sourced from a nearby farm. No further additions are made at this point, earning it the prestigious title of 'Cornish Dry Gin.'
---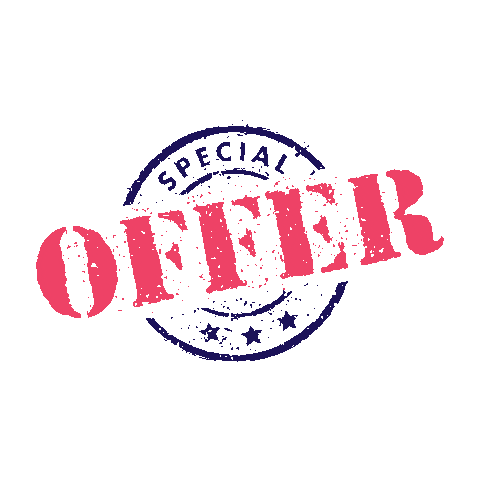 Producer of The Month Offers,
July 2023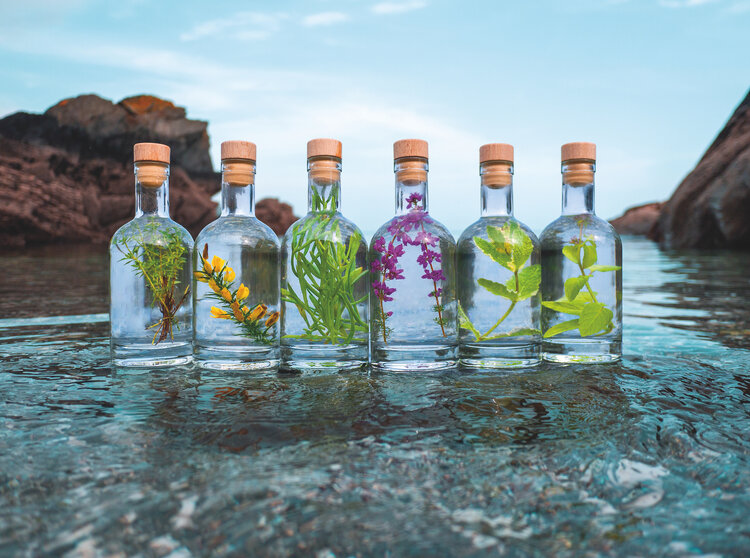 Buy any 70cl bottle from Skylark Distillery and we will send you a free Skylark mini of a different variety!
Not only that, all 70cl products are on SALE for July only.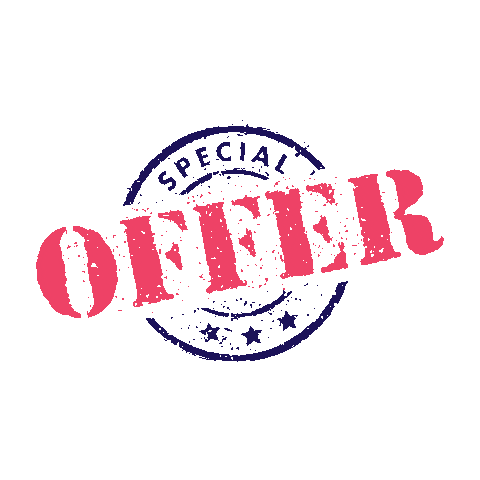 Get 1 Mini Free!
For example, if you order 1 x Lantic Gin, we will send you a FREE Mini Lantic Summer Foraged Gin or a FREE Mini Lantic Morva Gin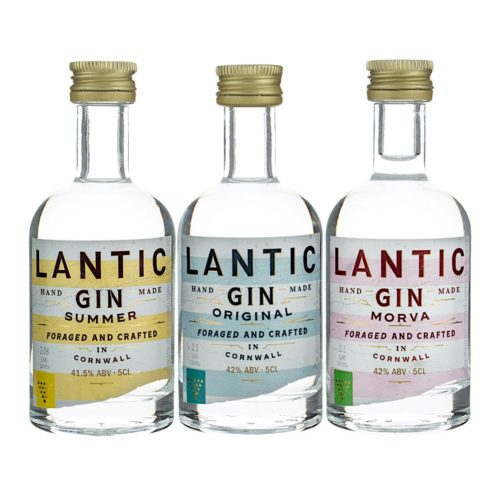 ---
70cl | 42%
Lantic Gin, Skylark Distillery's flagship creation, captures the essence of Cornwall's rugged coastlines.

On the nose, a refreshing bouquet of juniper berries, infused with subtle notes of fresh citrus and delicate florals.
The palate unfolds with a blend of zesty lemon peel and fragrant rose petals with hints of coastal herbs.

The finish is crisp, leaving a delightful, lingering warmth.
Perfect Serve:
Enjoy Lantic Gin with a premium tonic water over ice, garnished with a sprig of rosemary and a twist of lemon zest.

Was
£40.20
NOW
£38.18
---
.
Skylark Distillery's Summer Foraged Gin encapsulates the vibrant spirit of the season. Bursting with botanicals handpicked during the summer months.
The aroma, perfumed sun-ripened berries and the sweetness of elderflower.
On the palate, luscious red fruits intermingle with delicate floral undertones, while a subtle hint of warming spices adds depth.
The finish is a symphony of summer delights.
Perfect Serve:

Savour the Summer Foraged Gin in a refreshing G&T, a splash of elderflower tonic and garnished with fresh berries and a sprig of mint.
Was
£40.20
NOW
£38.18
---
Inspired by Cornwall's mystical coastal landscapes, Morva Gin invites you to immerse yourself in the allure of the sea.
The nose, a delicate sweetness of freshly foraged native flowers and berries
On the palate, elderflower and rose take centre stage, accompanied by meadowsweet, raspberry, sweet clover, wild rose petal, and birch sap.
The finish is smooth and complex.
Perfect Serve:
Embrace the spirit of Morva Gin with a classic Negroni, combining equal parts gin, sweet vermouth, and Campari. Garnish with an orange peel for a sophisticated coastal experience.
Was
£40.20
NOW
£38.18
---
Skylark Distillery: Producer of The Month, July 2023
Written by a Rusty Nailer
19 June 2023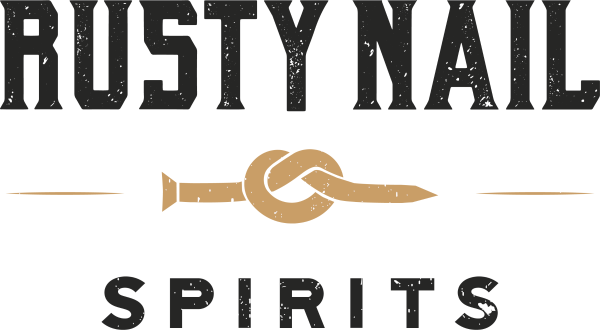 Follow us
---
Share this blog
---
Back to News & Blog
Video from Alex Palmer-Samborne from YouTube (1)
Images from Skylark Distillery (1)

---