Easter Wine Pairings

Easter is a special occasion for many people around the world, and what better way to celebrate it than with a delicious dinner accompanied by a carefully chosen wine? If you're unsure about which wines to pair with your Easter meal, we've got you covered. In this blog, we'll discuss some of the best Easter Wine Pairings for Easter dinner and provide tasting notes for each one.
Our Favourite Easter Wine Pairings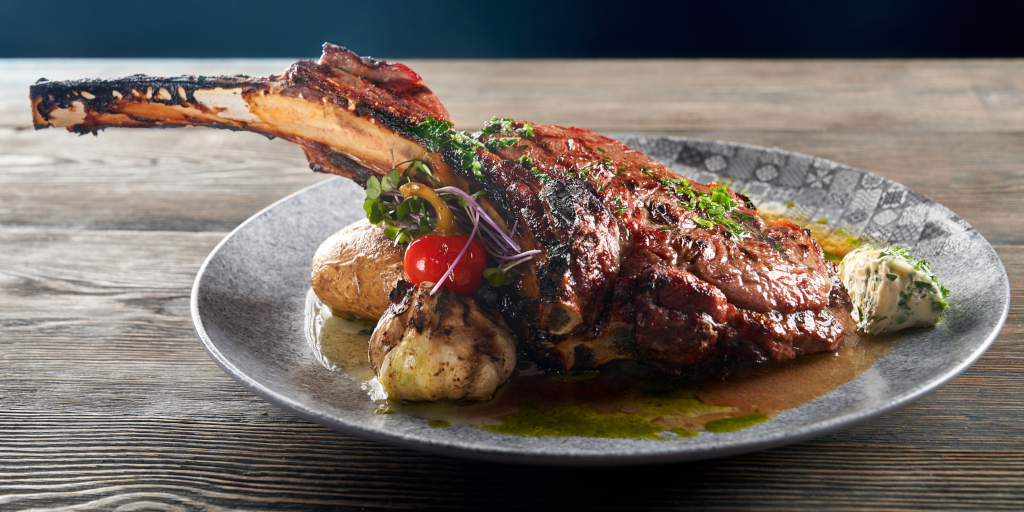 ROAST LAMB
We recommend: RIOJA
Rioja is a great wine pairing for roast lamb.
This wine is usually made from the Tempranillo grape, which is the most widely planted grape variety in Spain but more contemporary Rioja's can contain Graciano or Grenache.

Tasting Note
It has a deep red colour with aromas of blackberry, plum, and vanilla. On the palate, it's rich and full-bodied with a long finish. The tannins in the wine are balanced by the acidity, which makes it a great pairing for the rich and flavourful meat of roast lamb.
.
ROAST CHICKEN
We recommend: CHARDONNAY
If you're serving roast chicken for your Easter dinner, a buttery Chardonnay is the perfect wine pairing. Chardonnay is a white grape variety that's grown all over the world, but it's most famously associated with the Burgundy region of France.

Tasting Note
A buttery Chardonnay has a full-bodied and creamy texture with flavours of tropical fruit, vanilla, and butter. This wine is a great complement to the juicy and tender meat of roast chicken.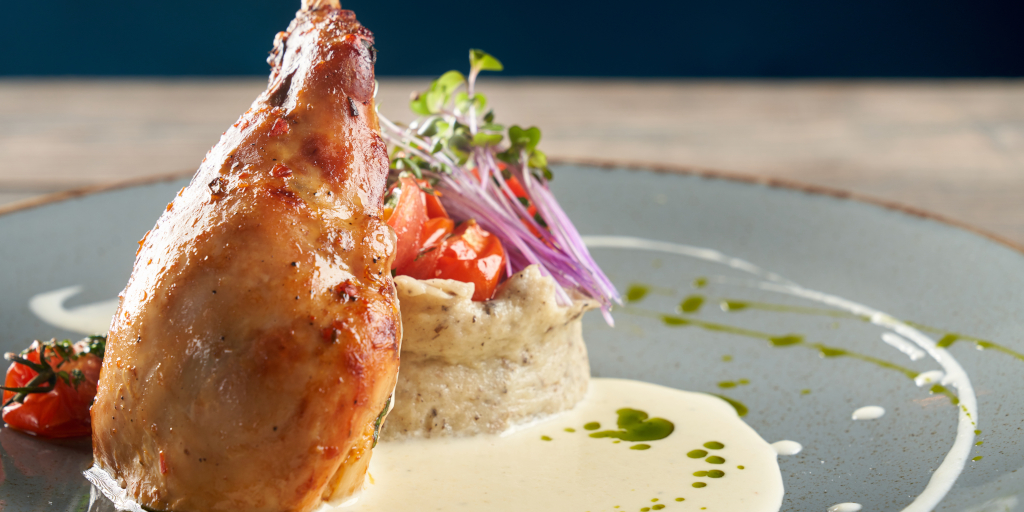 .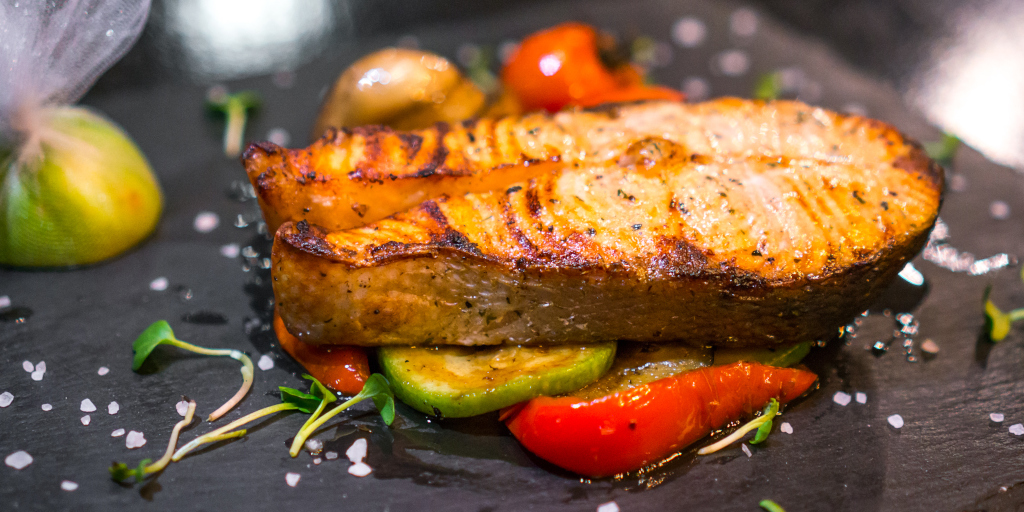 SALMON
We recommend: NEW ZEALAND SAUVIGNON
Salmon is a popular choice for Easter dinner, and a New Zealand Sauvignon Blanc is the perfect wine pairing. Sauvignon Blanc is a white grape variety that's known for its crisp acidity and bright fruit flavours.

Tasting Note
New Zealand Sauvignon Blancs are especially famous for their intense grapefruit and passionfruit aromas. This wine is a great match for the delicate flavour and rich texture of salmon.
.
nUT rOAST
We recommend: PINOT NOIR
Nut roast is a vegetarian alternative to traditional Easter meats, and it's a dish that pairs well with red wine. There are many different grape varieties that can be used to make red wine, but a good choice for nut roast would be a medium-bodied wine like Pinot Noir or a red blend.

Tasting Note
Pinot Noir is a light red wine with delicate flavours of red fruit and earthy undertones. It's a great match for the nutty and savoury flavours of nut roast.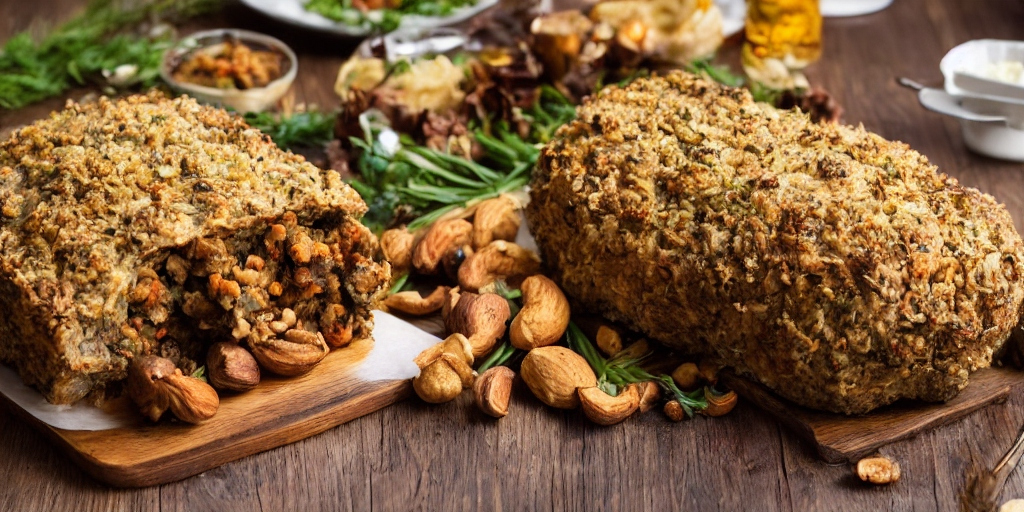 Easter Wine Pairings
In conclusion, there are many great wine pairings for Easter dinner. Whether you're serving roast lamb, roast chicken, salmon, or nut roast, there's a wine that will perfectly complement the flavours of your meal. Consider trying a Rioja with roast lamb, a buttery Chardonnay with roast chicken, a New Zealand Sauvignon Blanc with salmon, or a Pinot Noir with nut roast.
Cheers to a delicious and festive Easter dinner!
---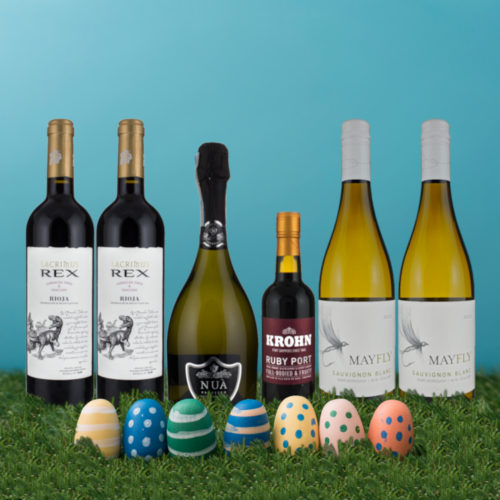 Our Easter wine case has everything you need to help your Easter wine pairings stand out from the crowd
CUSTOMISE THIS CASE


(Contact us on team@rustynailspirits.com to customise this case.
We can swap out the Rioja or Mayfly for a Chardonnay and/or Pinot Noir, equal or better value.
All you need to do is ask)
Lacrimus Rex Rioja
2 x 75cl
Spain
Intense cherry colour, with purple shades. High aromatic intensity. Silky with long aftertaste to red fruits and chocolate. Flowers and spices are combined.
Mayfly Sauvignon Blanc
2 x 75cl
New Zealand
A youthful and exquisite Sauvignon Blanc with prominent asparagus, mature peach and exotic fruit notes on the nose. Fresh and deliciously crisp with excellent natural acidity and a long citric and peach aftertaste as well as a rounded body and good structure.

Nua Prosecco
1 x 75cl
Italy
This pale yellow sparkling wine is delicate and crisp, with a delicious fragrance of citrus and tropical fruits. The palate is soft and velvety, with a great harmony between all characteristics of the wine.
Ambassador Ruby Port
1 x 37.5cl
Portugal
A deep crimson colour and a concentration of fresh, plummy fruit aromas and traces of spice. The palate is rich and full, with a mellow finish, with plenty of vibrant cherry and curranty black fruit.
Only £66.36
Sale price £59.89
---
Easter Wine Pairings
Written by a Rusty Nailer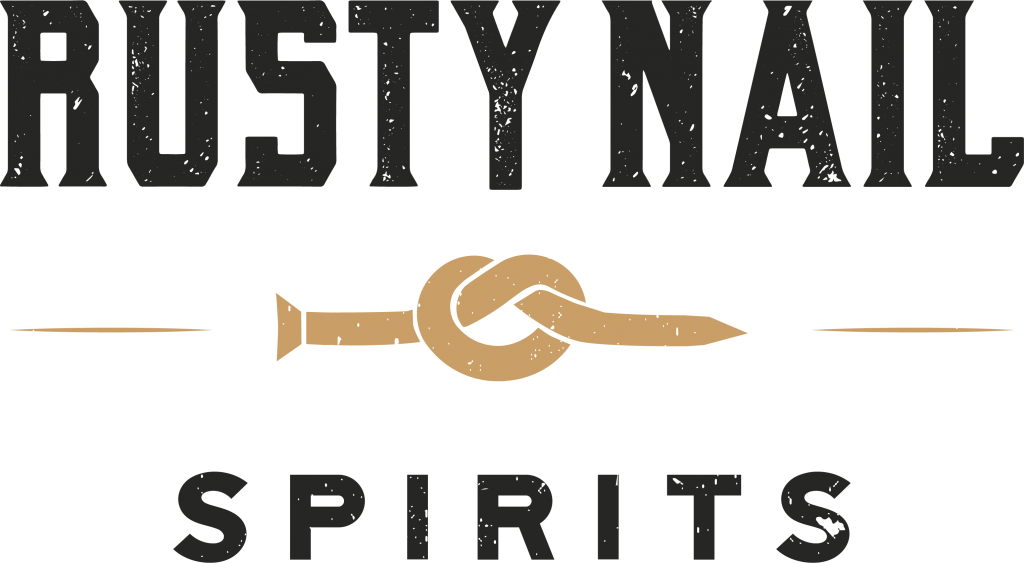 ---
Follow us
Share this blog
Image source: Freepik