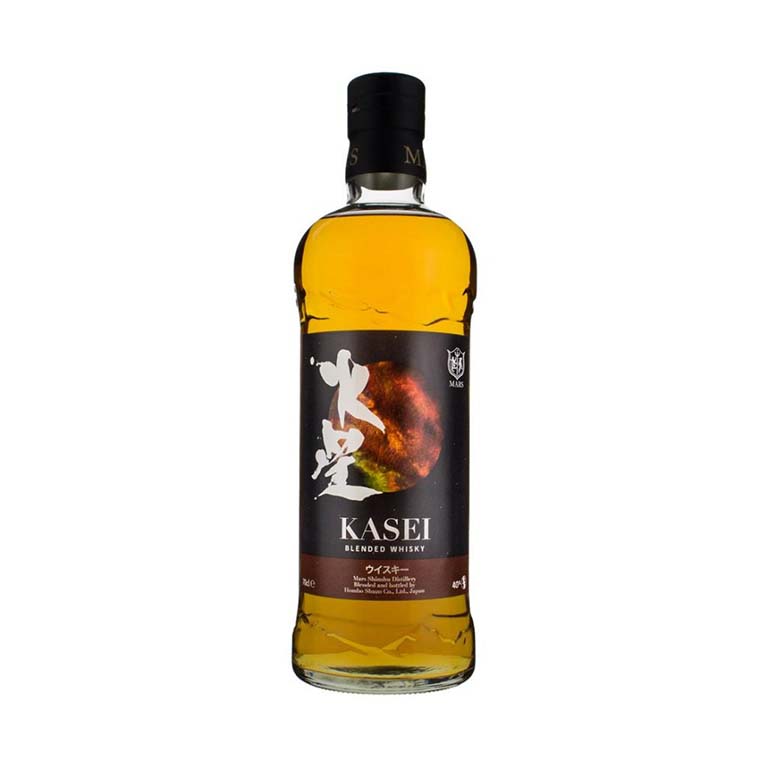 Mars Kasei Japanese Blended Whisky 70cl 40%
Mars Kasei is the latest release from the Mars distillery. Translating to 'Mars' in Japanese, the whisky is derived from blended barrels and is a whisky of malt and grain imbued with softness and roundness. It's floral characters and subtle smoke flavour means it works perfectly alone and in highballs.
Kasei  boasts an intense and rich profile with white flowers and ripe fruit on the nose. Warm, honey notes with green apple and white grape on the palate, followed by a citrus and vanilla finish.
£41.60
In stock