The Penderyn Music Book Prize 2020 has been won by the outstanding biography Up Jumped The Devil: The Real Life of Robert Johnson by Bruce Conforth and Gayle Dean Wardlow (Omnibus Press).
Watch the video presentation, which includes Richard Thomas – the organiser of the prize – talking about the shortlist; Stephen Davies – Penderyn Distillery's CEO – announcing the winner; Bruce Cornforth accepting the prize; Eliza Carthy and Richard Boon – two of the prize judges – on why they chose the winning book; and finally, prize judge and renowned rock journalist Charles Shaar Murray in conversation with winning author, Bruce Conforth.
Robert Johnson is the subject of the most famous myth about the blues: he allegedly sold his soul at the crossroads in exchange for his incredible talent, and this deal led to his death at age 27. This revelatory and definitive new biography will surprise anyone who thought they knew the story of Robert Johnson's life. Co-author Bruce Conforth also worked on the Netflix documentary on Johnson called ReMastered: Devil At The Crossroads.
Bruce Conforth, co-author of Up Jumped the Devil, said:
'My co-author, Gayle Dean Wardlow and I are thrilled and honoured to accept the 6th Annual Penderyn Prize on behalf of Robert Johnson. To have our book be picked ahead of so many other worthy publications is truly overwhelming. I said that we were accepting the prize on behalf of Robert Johnson because for 50 years it has been our dream to free Johnson from the belief that he was merely a phantom about whom next to nothing would ever be known and to give him back his true identity.
Since 1937 when John Hammond wrote the first review of a Johnson recording for the American Communist magazine New Masses, Robert's life has been written about and discussed through best-guesses based on little or no information, supernatural myths, fanciful fabrications, and outright lies. His identity has been stolen by those claiming that his recordings are at the wrong speed, that photographs that cannot possibly be him are authentic, that notes with no provenance and in a different hand were written by him, or that yet another guitar was owned by him. The production of artefacts supposedly associated with him became a huge business yet thus far all photos, notes, and guitars have proven to be fake.
All of this conjecture and enterprise took us further away from the actual man who lived from 1911 to 1938. We therefore wrote our book not to seek anything other than to return Robert Johnson's humanity to him. By doing away with the myths and providing the most comprehensive facts possible we wanted to give Robert his life back. In the process we found that the truth was far more interesting, more identifiable, and more tragic than any of the fantastic myths told about him. We owe great thanks to the judges and to Chicago Review Press, our American publisher, and Omnibus Press for printing our book in the U.K. Thank you so very much.'
The Penderyn Music Book Prize is organised by Richard Thomas, founder of the Laugharne Weekend, and is the only UK-based book prize specifically for music titles including history, theory, biography, autobiography. The winner is traditionally announced at the Laugharne Weekend Festival, although the festival has been postponed this year due to Covid-19. The winners receive a cheque for £1000, and a bottle of Penderyn Single Cask Whisky.
The 2020 Penderyn Music Book Prize shortlist:
• Up Jumped The Devil: The Real Life of Robert Johnson – Bruce Conforth & Gayle Dean Wardlow (Omnibus)
• It Gets Me Home This Curving Track: Objects & Essays 2012-2018 – Ian Penman (Fitzcarraldo)
• The Lark Ascending: The Music of the British Landscape – Richard King (Faber)
• Record Play Pause: Confessions of a Post-Punk Percussionist Volume 1 – Stephen Morris (Little Brown)
• Another Planet: A Teenager in Suburbia – Tracey Thorn (Canongate)
• The Searing Light, The Sun & Everything Else ; Joy Division The Oral History – Jon Savage (Faber)
The 2020 Penderyn Music Book Prize judging panel:
• Chalkie Davies – photographer
• Jeremy Deller – conceptual, video and installation artist
• Cosey Fanni Tutti – performance artist, musician, and writer
• Mark Thomas – writer, performer and provocateur
• Eliza Carthy – folk musician
• Charles Shaar Murray – music journalist and broadcaster
• Richard Boon – former manager of Buzzcocks and boss of the record label, New Hormones.
The Prize is sponsored by award-winning Welsh whisky company Penderyn, which has its distillery in the village of Penderyn nestled in the foothills of the Brecon Beacons. The company of Penderyn has grown considerably since first sponsoring the prize, they are now a global brand and delighted to continue their support for a sixth year.
Stephen Davies, Chief Exec, Penderyn, said:
'Good stories, music and the finest single malt go hand-in-hand, and Penderyn are delighted to sponsor this wonderful prize, which is now in its 6th year. Penderyn is the foremost Welsh manufacturing success story of recent times, and export award-winning whiskies to over 40 countries from our base in the Brecon Beacons National Park in South Wales.'
For more information
Hannah Corbett, Penderyn Prize publicist – Hannah@hannahcorbett.co.uk / 07711 797792
Debra Geddes, Omnibus Press publicist – debra@greatnorthernpr.co.uk / 07747 560019
Richard Thomas, founder – rtvnr@msn.com / 07415 659055
Featured Product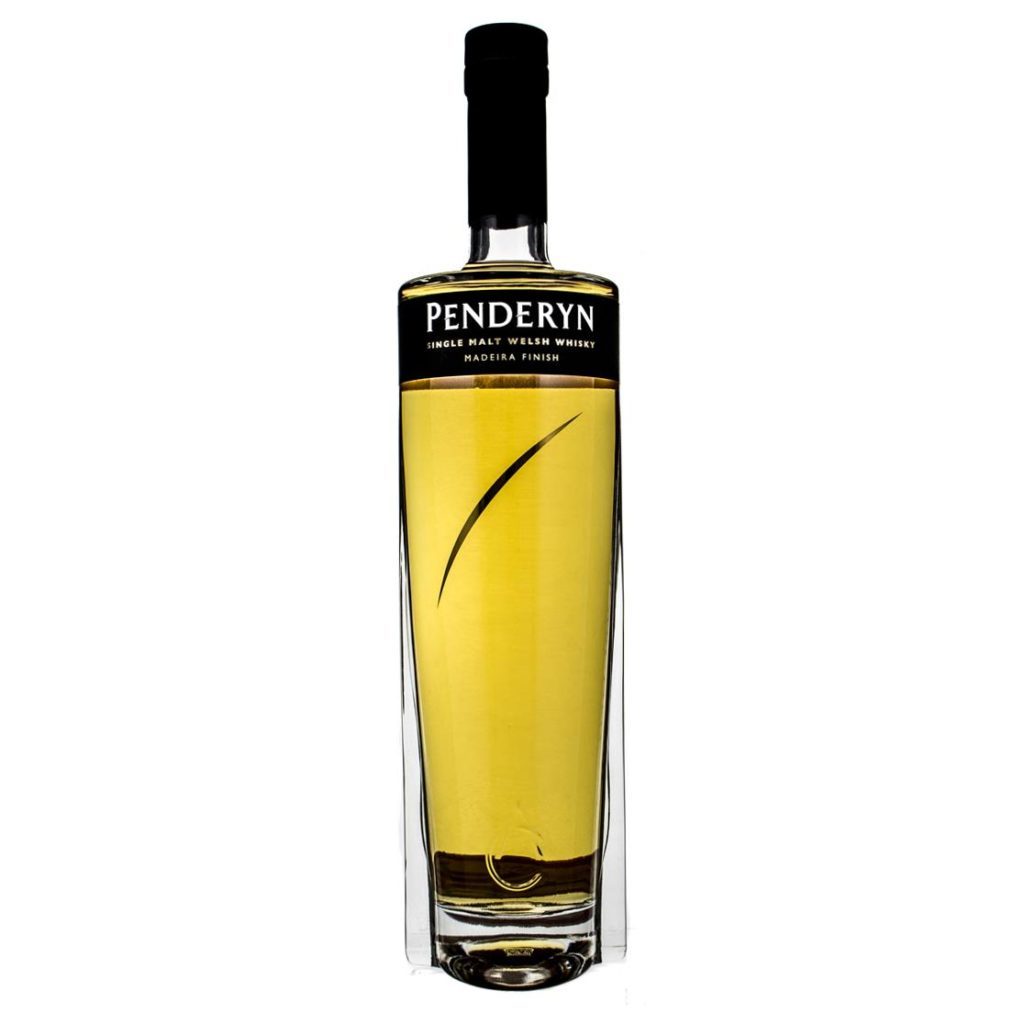 Penderyn Madeira Whisky
70cl | 46%
Introducing Penderyn Madeira Whisky, a truly exceptional spirit crafted by the renowned Penderyn Distillery nestled in the breath-taking landscapes of Wales. With a rich heritage and commitment to excellence, the Penderyn Distillery has been producing world-class whiskies since it's inception, capturing the essence of Welsh craftsmanship and natural beauty in every drop.
Penderyn Madeira Whisky is meticulously crafted using a unique distillation process that combines traditional copper pot stills with a single-pair Faraday still, resulting in a distinct character that sets it apart. This exceptional whisky is then matured in the finest American oak barrels, allowing it to develop a remarkable depth of flavour and complexity.
The history of Penderyn Madeira Whisky dates back to the 19th century when the art of whisky making was revived in Wales. Inspired by this rich legacy, the Penderyn Distillery set out to create a whisky that reflects the essence of Wales, capturing its natural beauty and distinct heritage.
Tasting Note
On the nose, notes of sweet honey, warm vanilla, and tropical fruits intermingle, giving way to a luscious palate of creamy toffee, toasted almonds, and a hint of spice.
The whisky culminates in a long, smooth finish, with a gentle lingering warmth that invites another sip.