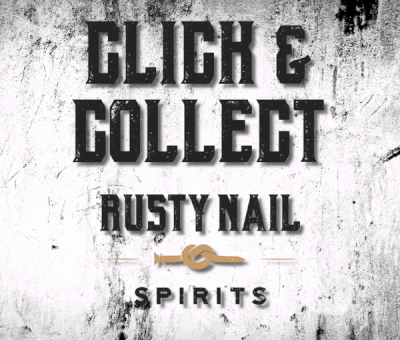 Delivery charges… You can't hide from them, no one can. They're a fundamental necessity of online shopping. Unless you shop with a global, corporate monster that can offer free delivery (which you still technically pay for), couriers need to make their money somehow, and therein lies; delivery charges.
Here at Rusty Nail Spirits, we understand that delivery charges can be off putting and sometimes be the reason you choose not to go ahead with a purchase.
Being a local, independent, family-run, Exeter based business we have decided to give a little back to our community to make things a little easier.
We are based in a very accessible location on the outskirts of Exeter just off the M5 services exit on Sowton Industrial Estate
If you live in any of the following postcodes, you will have the option to select "Click and Collect" as your shipping option.
Once done so, all you have to do is email us or type in the instructions box on the next page, a date and time you'd like to collect your order. Simple as that!
Our team of busy bees will then process, pick and pack your order, ready for your desired collection.
Here are the postcodes;
EX1*
EX2*
EX3*
EX4*
EX5*
EX6*
EX7*
EX8*
EX9*
EX10*
EX11*
EX12*
EX15*
EX17*
EX18*
EX19*
EX20*
EX24*
TQ12*
TQ13*
TQ14*
If your postcode is not on this list but you'd still prefer to Click and Collect, e-mail me directly on team@rustynailspirits.com and I will be happy to add you in.
DO YOU LIVE IN EXETER?
If like us, you are lucky enough to live in or around Central Exeter and you place your order at the right time, there is even a chance we can deliver do you on the same day using a van from our sister company, Regency Wines though delivery charges will still apply (unless your order is over £85) =]