Sustainable Wines…
It's a real thing! But what does it actually mean?

When we talk about "Wine Sustainability," we describe a variety of vineyard and wine production methods that are not only environmentally friendly but also financially astute and socially responsible.

Having the accolade of becoming a sustainable vineyard has been increasingly popular, particularly in recent years. We are seeing many producers achieving classifications such as Organic, Biodynamic, Certified Vegan and so on.
Much like our sustainable wines from Niederösterreich in Austria.
The winery here is "energy neutral", generating energy from their biogas plant and a photovoltaic system that generates more energy than is actually consumed.
They are also agroVet-certified sustainable and create their own fertiliser.

From this vineyard, we stock 2 sustainable wines both the Zweigelt and the Gruner Veltliner which are definitely worth sampling.
Here's some info on them both.
Sustainable Wines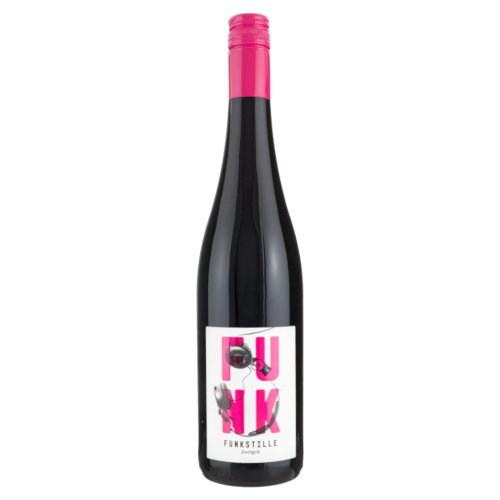 Funkstille Zweigelt

£11.65
Viticulture
Funkstille's winemakers cultivate their own seeds to plant cover crops in the vineyards and utilise straw from the fields to shield the plants from dry stress in the young vineyards.
The grapes are delicately collected by hand and machine early in the morning from 15+ year old trellis grown vines in Weinviertel, Niederösterreich, on loess, clay, granite mix soils with a cold continental climate.
Vineyards are located between 230 and 300 metres above sea level and are generally oriented south, south east, and south west, on terraces with an incline of 10 to 40 degrees.
Winemaking
The grapes are crushed, and the must is fermented in a stainless steel tank with specific yeasts for 15 to 25 days at calibrated temperatures that rise as fermentation progresses. Although there is no malolactic fermentation, the wine benefits from 8 weeks on the lees, cold stabilisation and gentle fining
Oak Aging
No oak ageing
Tasting Note
A dry wine with complex flavours.
Subtle exotic overtones with ripe pear and zesty citrus notes.
The tongue is abundant with melon and grapefruit with a bright, zesty finish.
Viticulture

The dark berried Zweigelt grapes originate from carefully selected south facing vineyards, which yield a vibrant, luscious, and generous red wine. Great care and attention is applied with canopy management in order to balance the leaf density of the plants and ensure adequate air-flow and healthy grapes.
Harvest for the Funkstille Zweigelt occurs around mid-October.

Winemaking

The grapes are vinified at their energy-neutral winery; they are cold-soaked for 5 days before fermentation begins gently. Twice-daily pump-overs are performed for the first 10 days, after which the wine is kept on the skins for a further 5 days with only one pump-over each day.
Malo-lactic fermentation occurs concurrently with the initial ferment.

The finished wine is then placed in old wooden 5,000-8,000 litre barrels, with 10% placed in 2-3 year old barriques. Prior to bottling, the components are combined.

Oak Aging
Type: 5000 – 8000l barrels and 10% Barriqee 2-3 years old
% wine oaked: 100%

Tasting Note
This cheerful, lively, and incredibly juicy red combines vibrant red cherry, plum, and brilliant berry fruits; medium-bodied and superbly ripe and soft tannins and a hint of warming spice on the finish.
Sustainable Wines

Both of these wines are a great introduction not only to the topic of wine sustainability but to Austrian wines as a whole.
They're a perfect example of forward thinking farmers with solid aims to save the world and change the wine industry with nothing but positive outcomes in mind. There's a balance that can be had between production and being eco-friendly; the Winemakers at Funkstille have made that abundantly clear. There doesn't have to be a sacrifice.
Save the world and buy sustainable wines. They are the future!

Sustainable Wines