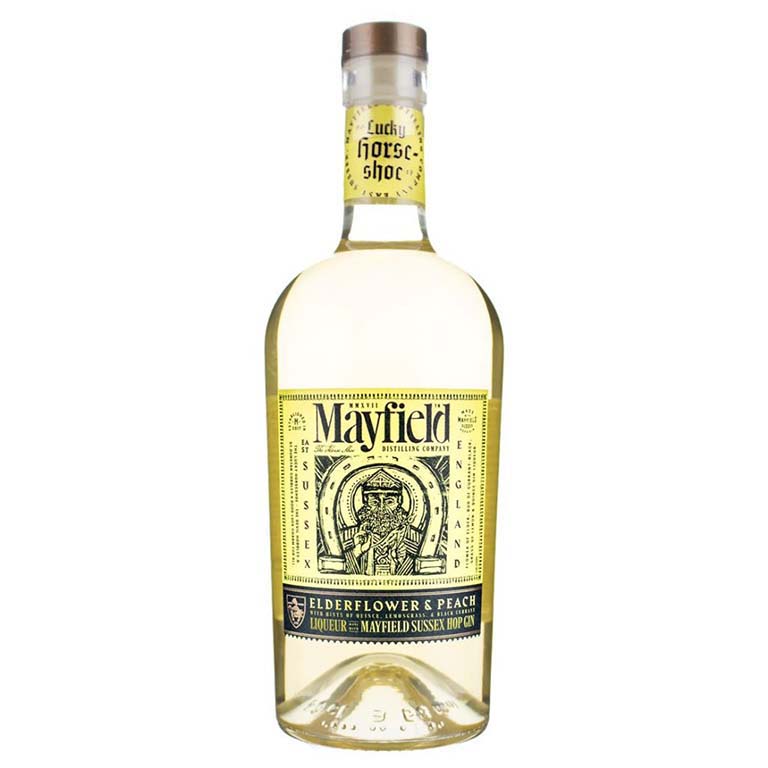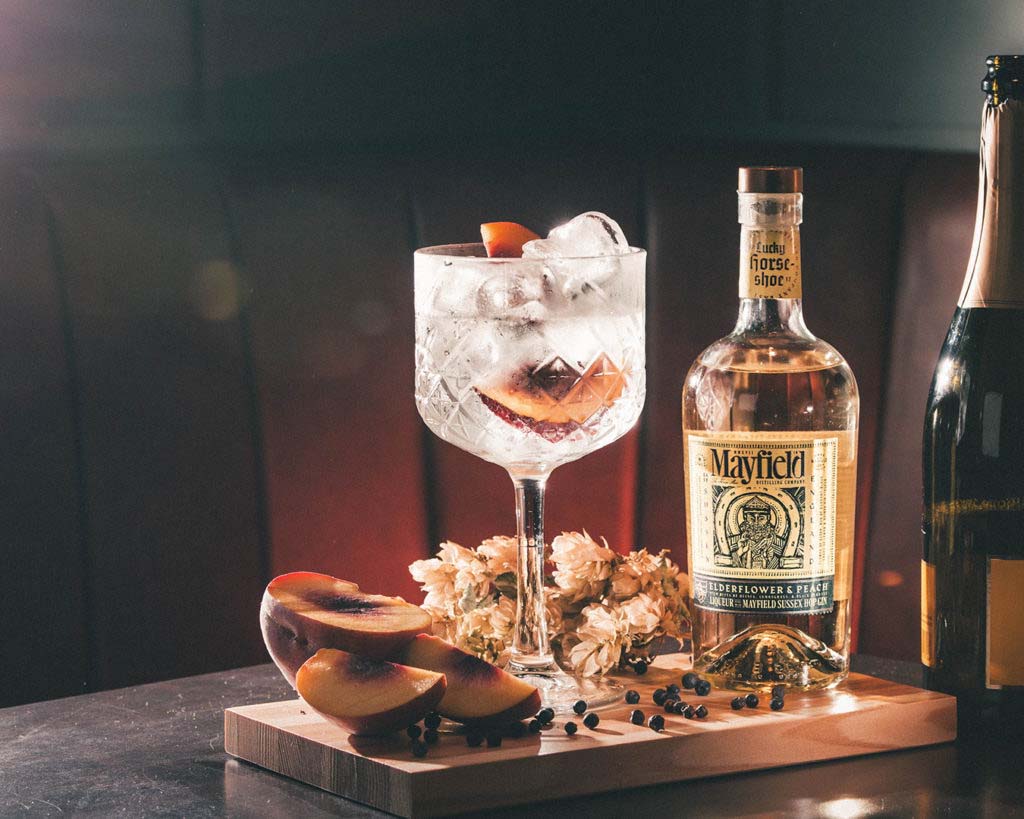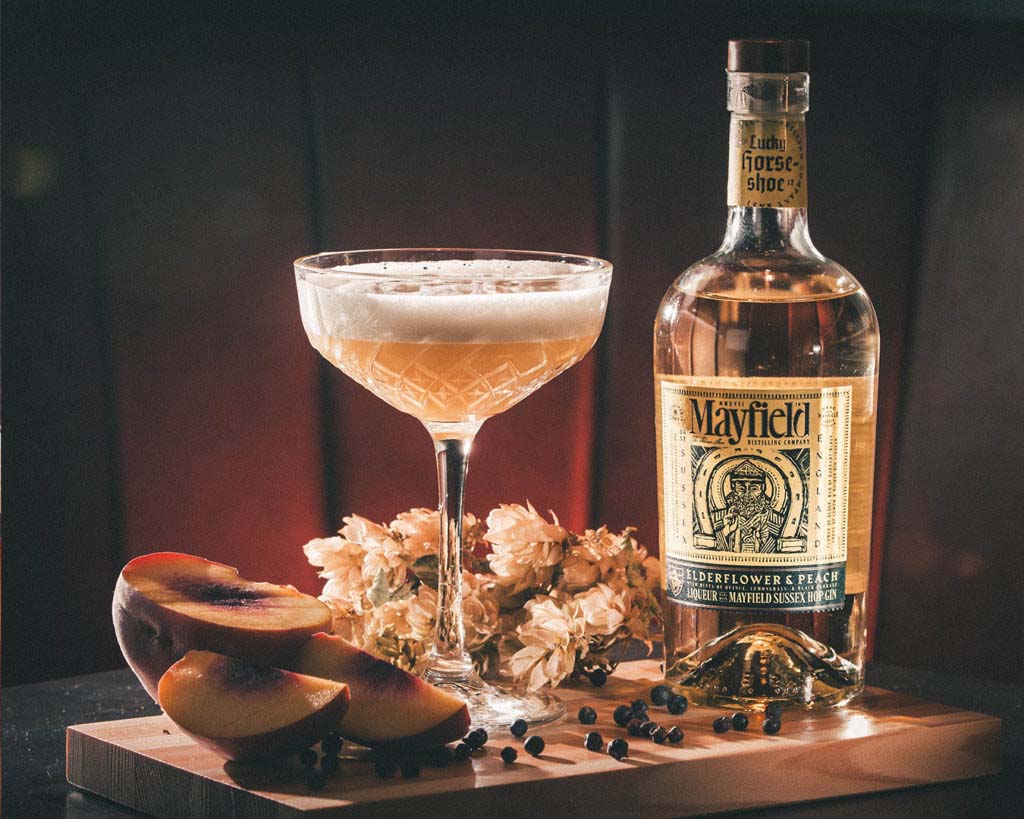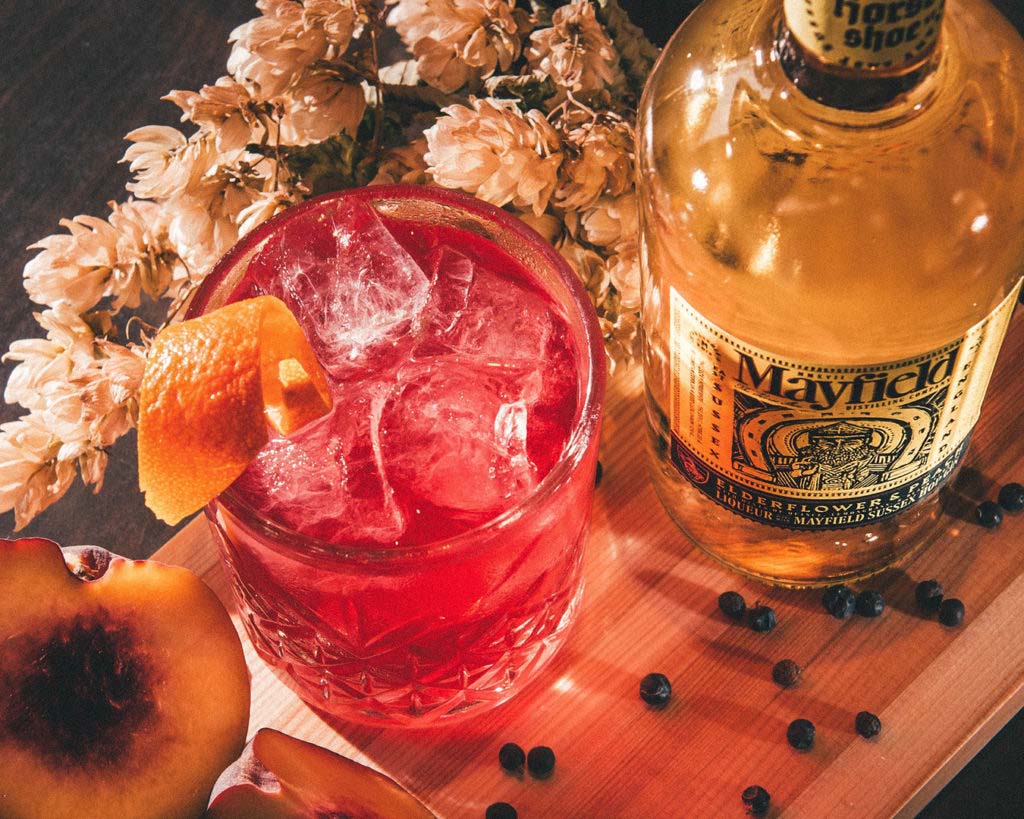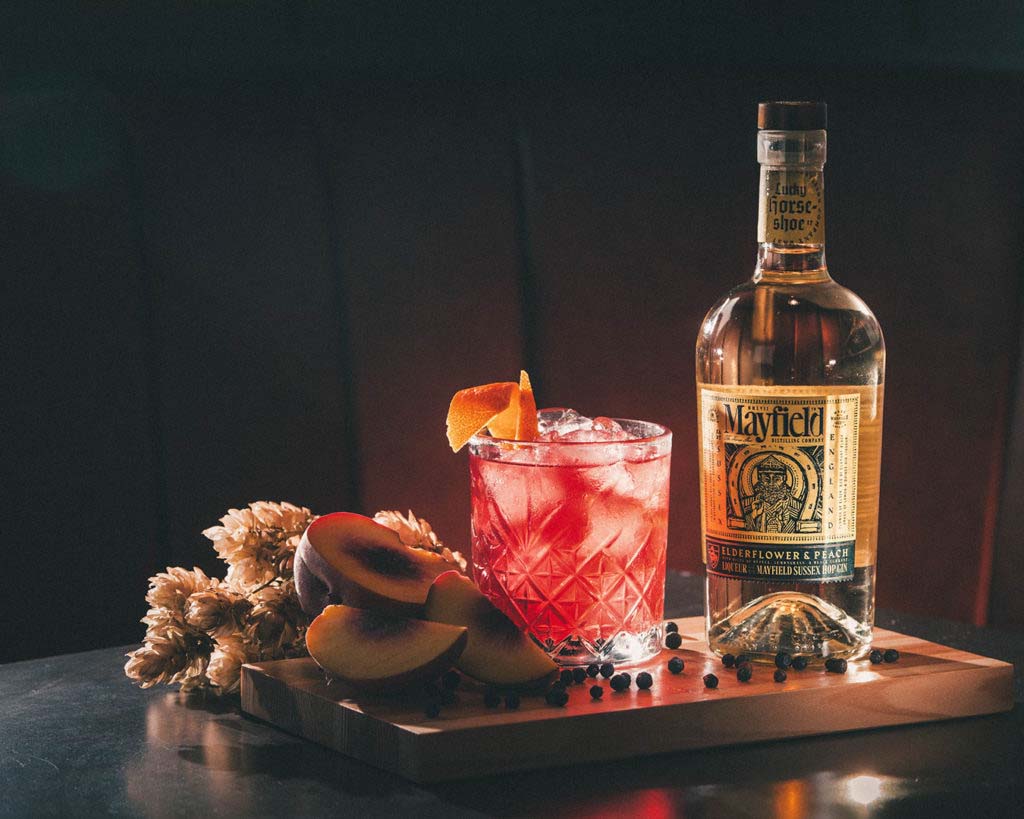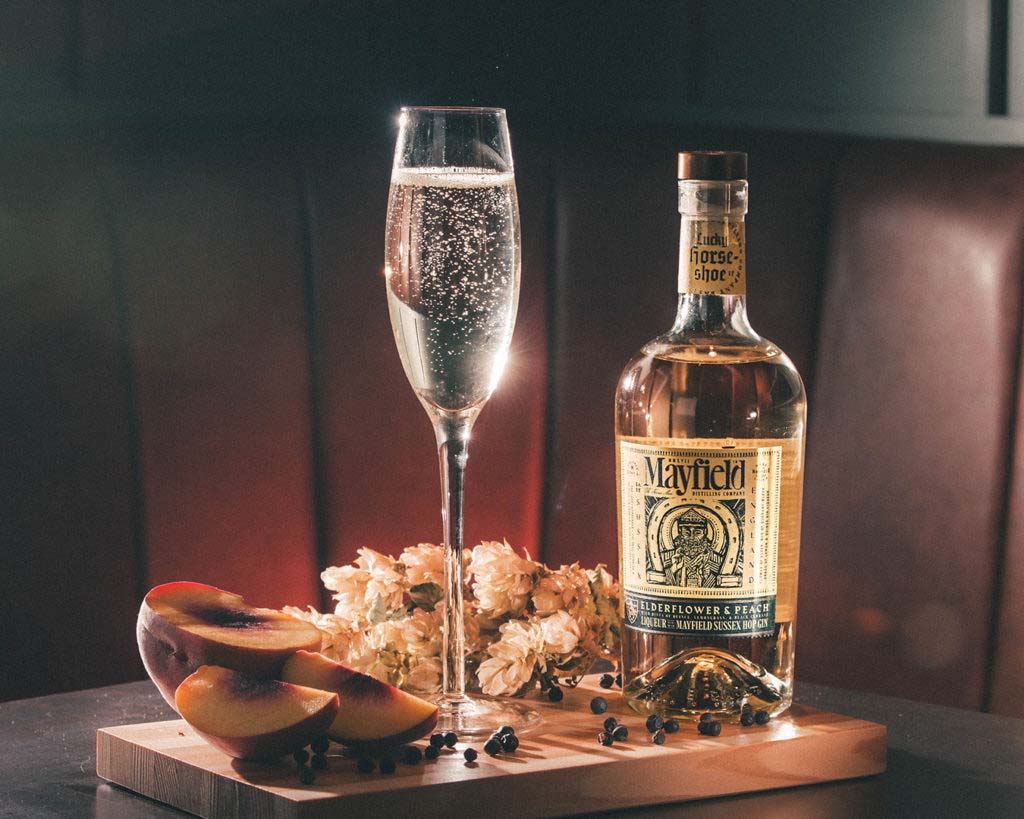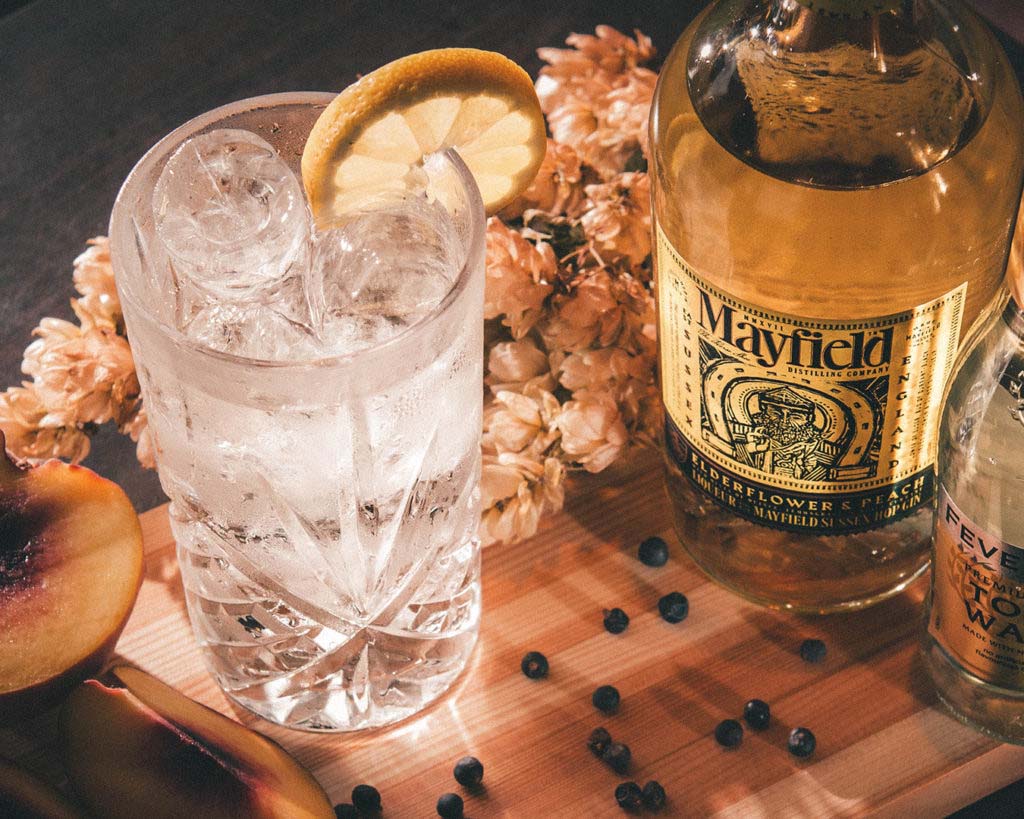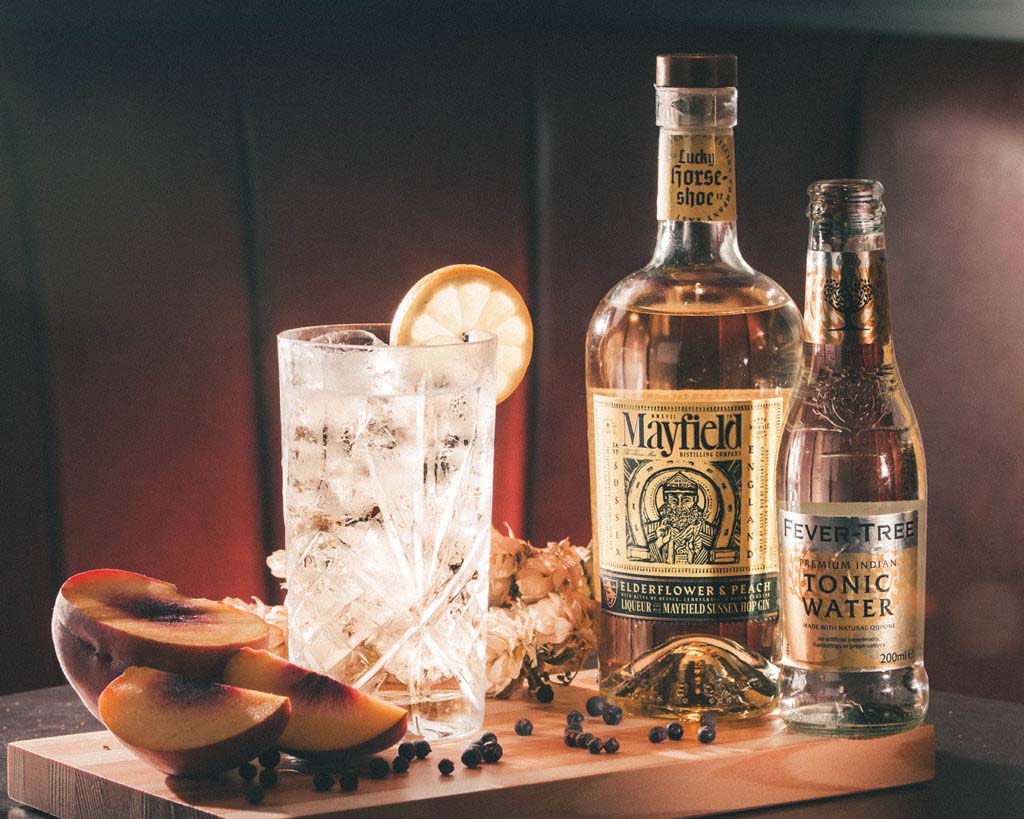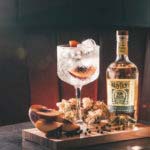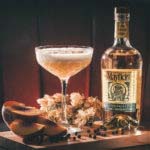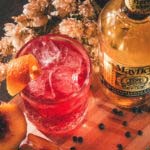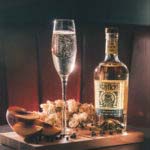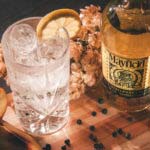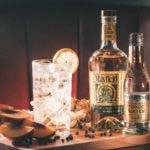 Mayfield 'The Lucky Horseshoe' Elderflower & Peach Gin Liqueur 50cl 20%
Crafted using Mayfield Sussex Hop Gin as the base, this vegan friendly gin liqueur only uses natural and ethically sourced ingredients. The label reveals another tale from Mayfield Village, East Sussex, the tale of St. Dunstan's Lucky Horseshoe.
Clear, pale straw colour. Lifted floral nose with notes of marzipan and pine. The palate adds fresh peach flesh to the mix with juniper berries also making their presence felt. The liqueur sweetness is perfectly balanced with the slight juniper bitterness and the finish is clean and long.
£17.54
In stock